1. Safe Sleep Tips to Help Your Little One Stay Safe and Get Plenty of Rest
Quick notes
The most important safety tip for newborn sleepers is to place them on their backs
Newborns should also sleep in a bare crib or bassinet.
No bumpers, blankets, quilts, or stuffed animals should be placed in your newborn's bed.

As a new parent, one of the most frightening things to think about is about safe sleep practices and bedtime routines for your infant. No matter how much you read about proper positions or tips for getting your baby to sleep more, it's important to note that every baby is different. You and your babe will find a groove that is right for you. In the meantime, this guide will go over everything you need to know about safely putting your new baby to sleep.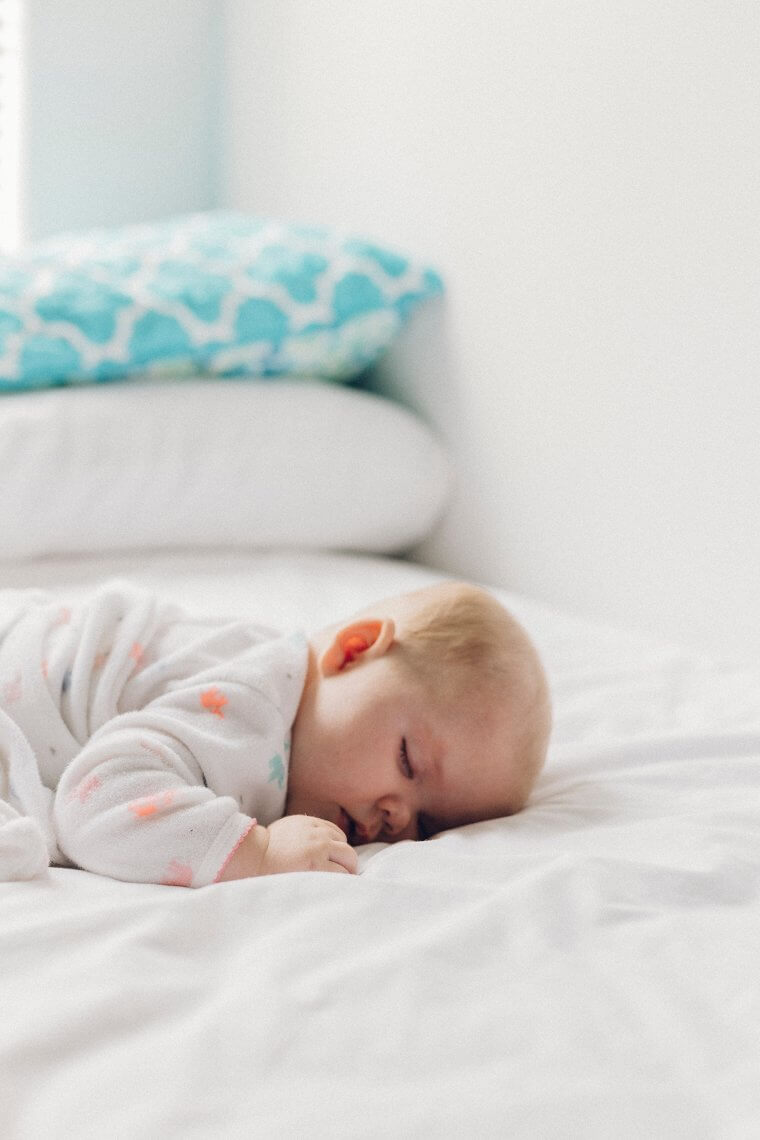 2. Newborn Sleep Positions: How Should a Newborn Sleep?
When it comes to newborn sleep guidelines, the American Academy of Pediatrics has specific recommendations regarding safe sleep. One of the things they suggest is that for at least the first six months of life your newborn should sleep in the same room as you in their own bed. Sharing a bed with your newborn isn't recommended. Co-sleeping and room sharing are great as long as the baby has their own separate surface such as a crib or bassinet to sleep on.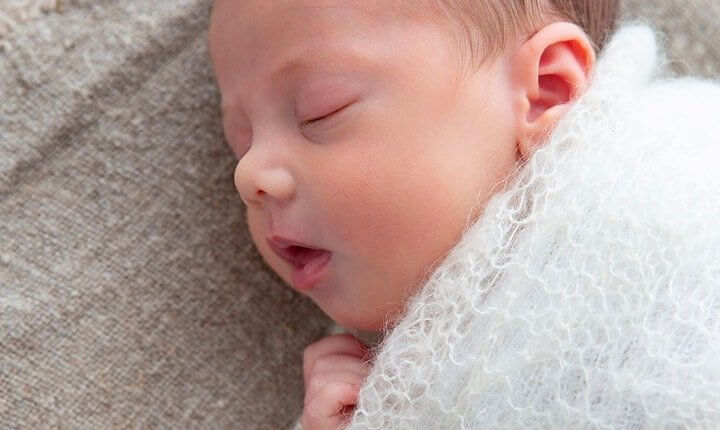 In terms of sleep position, always place your newborn on their backs and on firm surfaces such as a bassinet or crib. Never put a newborn to sleep on their stomachs. Newborn babies don't have the strength or head control to push themselves off of a mattress if their face gets stuck.

When your baby can roll over and is no longer swaddled, it is OK if they start sleeping on their side or stomachs. Just place them on their backs to start and an older baby can move positions throughout the night.
3. The Magical Swaddle
Newborns also have a strong startle reflex. Sometimes, this reflex will actually wake up your baby. So while you may think they are hungry, they actually just whacked themselves by accident with their little hands. To keep their legs and arms bundled, have them sleep swaddled for the first few weeks or even a couple of months.

Nurses in the hospital are excellent swaddlers if you need some training before you head home. Ask your nurse to show you the best swaddle position and you'll be doing it like a pro in no time. If your little ninja keeps getting their arms out, you can purchase a swaddle with a Velcro wrap. Even if they can get their arms out, this usually doesn't mean they don't like it. Newborns really do sleep better swaddled.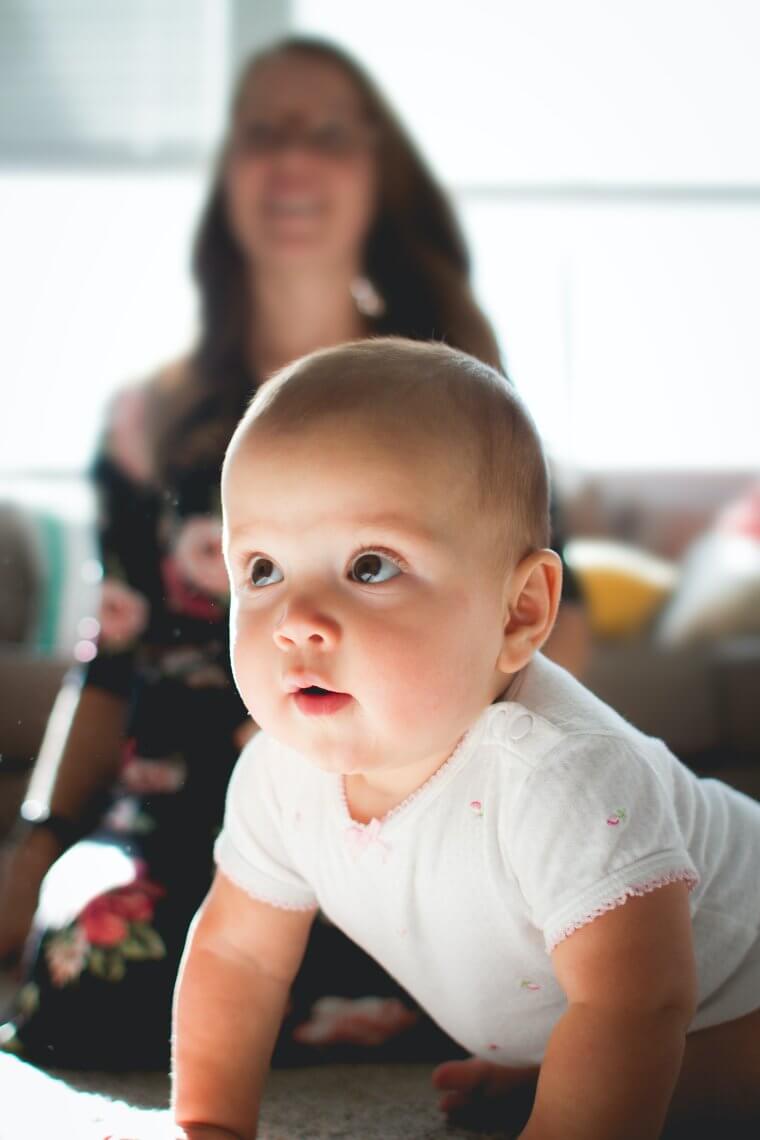 As soon as your baby starts to show signs of rolling over, stop swaddling them and move to a sleep sack with their arms free. This is usually anywhere from two to four months old. You want their arms free so they can push themselves away from a wall, the side of the crib or the mattress if they get stuck.
4. Newborn Bedtime Safety Tips
The most important safety tip for newborn sleepers is to place them on their backs to sleep in a bare crib or bassinet. In addition to this, there are a few other things you can do to make sure your little has a safe slumber.

Take the time to become familiar with specific bedding tips that help newborns sleep more deeply and more safely.

A bare crib or bassinet should really only contain a tight-fitting crib sheet and your baby. No bumpers, blankets, quilts, or stuffed animals should be placed in your newborn's bed. You can keep these items out of their crib until after twelve months and even closer to two years old. A bare crib will greatly reduce the risk of SIDS also known as Sudden Infant Death Syndrome.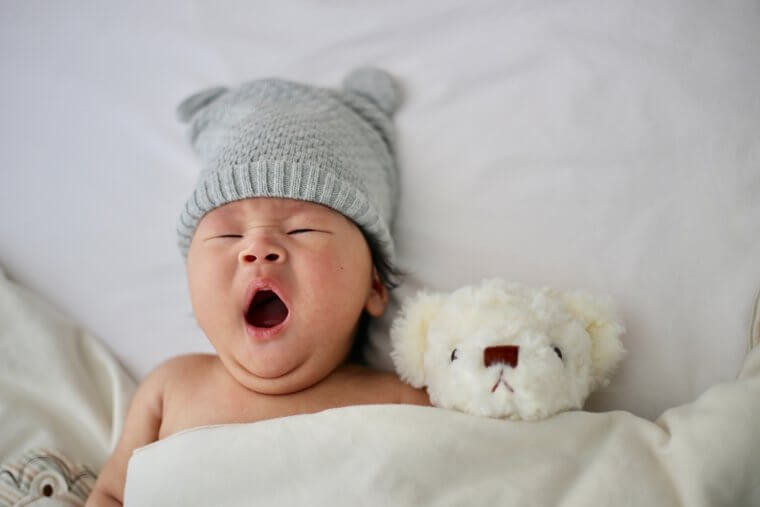 Make sure to also keep their crib away from drapes, electrical outlets, cords, and blinds with cords. These can be pulled on and wrapped around your baby's neck or limbs.

Keep your baby cool as well. Baby's tend to overheat so while you may have a tendency to bundle them up, a onesie and a swaddle or sleep sack is all they need. A sleep sack is a great way to make sure they are snuggled without the dangers of a loose blanket.
5. Create a Calming Bedtime Routine
Newborns love to sleep like they are still in the womb. Keeping their room dark and using a swaddle and sound machine can all help mimic this environment. Once your baby gets used to their swaddle or sleep sack, they will start to associate them with sleep. This helps calm them as well.

A sound machine will not only block out household noise but it will also act as a sleep cue to your baby. Those calming ocean waves will give them the familiar feeling of still being in the womb.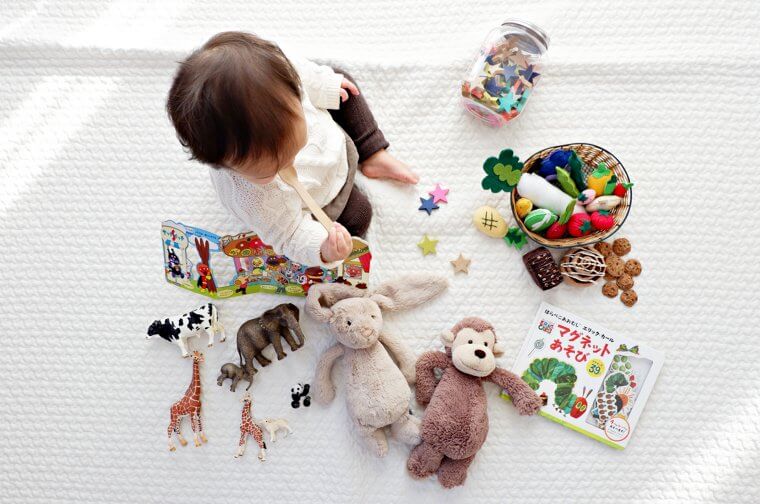 A dark room will also help signal to their body that it is time to sleep. Too much light can be overstimulating and delay the release of melatonin. A calming bath or story will also help get them in the mood to sleep.
6. A Deeper Dive — Related Reading From the 101:
Is it normal to co-sleep with children? | Living 101
Let's look at the controversy surrounding co-sleeping and when it should stop. 

Simple, Easy Ways To Teach Siblings To Share A Bedroom | Living 101
Follow these simple rules and your children will learn to be peaceful roommates.