If you're ready to start planning your baby's nursery but aren't really into the whole traditional "blue for boys, pink for girls" motif, then rest assured you're not alone. These days, there are plenty of great options for gender-neutral nurseries that are as cute and fashionable as they are comfortable. Not only is a gender-neutral nursery a great way to start planning for your baby's arrival at any stage of your pregnancy, but it also makes it easier to use the room for later children, no matter what their gender. Here you'll find a few simple tips that will get your creative gears turning when it comes to setting up the perfect gender-neutral nursery.
1. Go With Grey
If can't decide on the perfect color for your baby's bed, rug, or even walls, then consider starting out with a nice soft grey. This will give your nursery a modern look and allow you to easily add in pops of color with your other decor.  The beauty of a light or medium grey is that it goes well with any color scheme, even when it comes to things like white accents. Whether you later decide to add a brightly colored chair or infuse the room with other neutral colored decorations, pretty much anything is guaranteed to match. After all, there's nothing worse than getting an adorable accessory at your baby shower, only to discover that it doesn't match the rest of your color palette.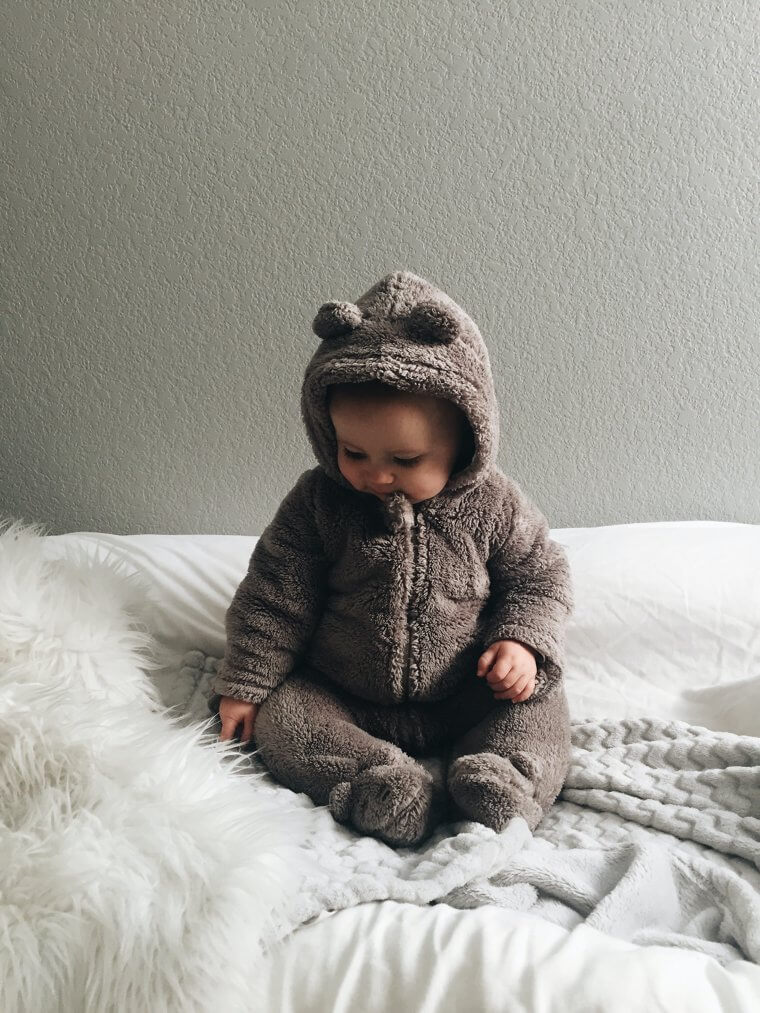 2. Black and White Is Always a Sure Bet
If you're looking to keep it simple, then consider going with a nice black and white color scheme. White walls are said to be very soothing for babies and there are plenty of accessories that lend themselves to the simple, yet eye-catching color plan. As far as plush toys go, consider adding in a few pandas or zebras who will add a fun and clever addition to your decor. The extra bonus is that if you ever find a piece you'd really like to highlight, you can always paint it the color of your choice to make it really stand out.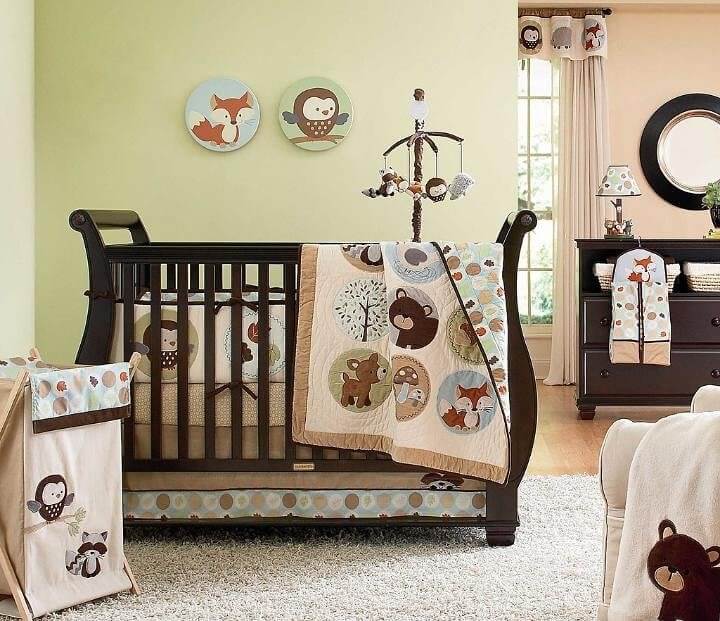 3. Focus on a Theme
Rather than going overboard with gender-specific color templates, you may find it easier to bring your nursery together by focusing on a theme. The good news is that there are plenty of them that work perfectly for both boys and girls. You could, for example, turn your baby's room into the world's cutest zoo by going with an animal theme or a little underwater haven by going with sea-life decorations. The alphabet and numbers are always a great bet for any kid, as are fairy tales and dinosaurs.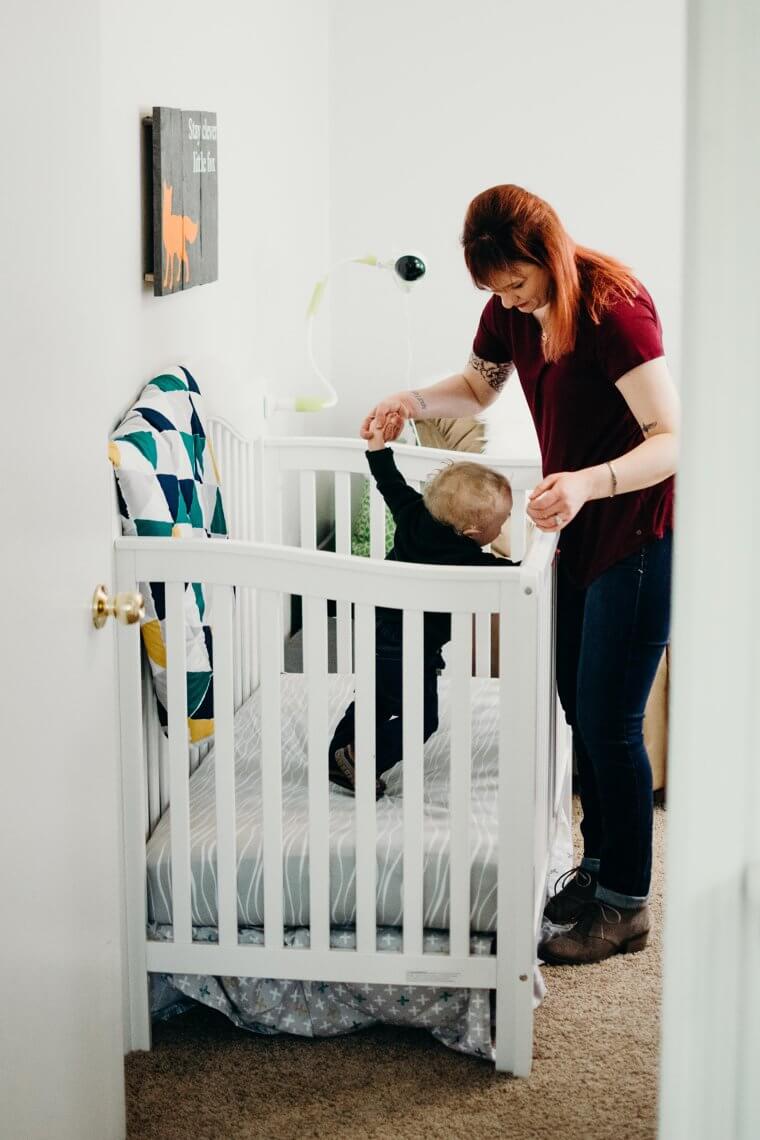 4. Go Boho!
If you've always loved boho-chic, then don't feel like the nursery is off-limits. Bohemian style decor can be an especially cute choice if it matches other similarly themed rooms throughout the rest of your house. You won't be at a loss for finding rugs, as there are plenty of beautiful ones out there that would make for a stunning centerpiece for your baby's room.  The other great thing about bohemian decor is that it can be as colorful or as soft as you'd like. From colorful, geometric pillows to softly flowing tasseled drapes, this look definitely leaves a great deal of room to bring your own unique style to your baby's space.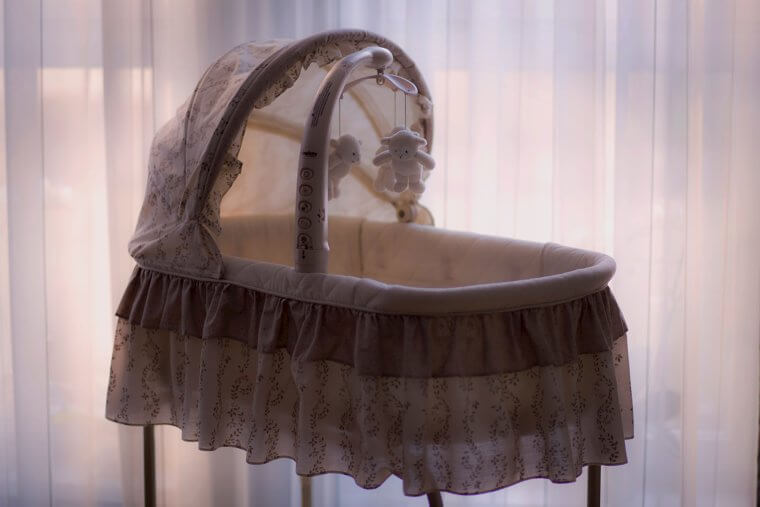 5. Wall Murals Are a Great Way to Add Color and Fun
While every mom wants to make her baby's nursery as cute and cozy as possible, it's important to be sure not to hang any picture frames directly over your child's bed. If you end up with a large wall space that looks a bit too bland, consider looking into wall decals or stickers. This can be an especially great idea if you rent your home or apartment and aren't allowed to do too much painting. From full wall murals to animals stickers, decals are a fun and inexpensive way to liven up a room instantly. You can even buy star decals that stick to the ceiling if you'd like your little one to enjoy looking up at a starry sky at nap time. Best of all, most wall decals and stickers are made to be easily removable and are simple to take down without destroying the underlying paint.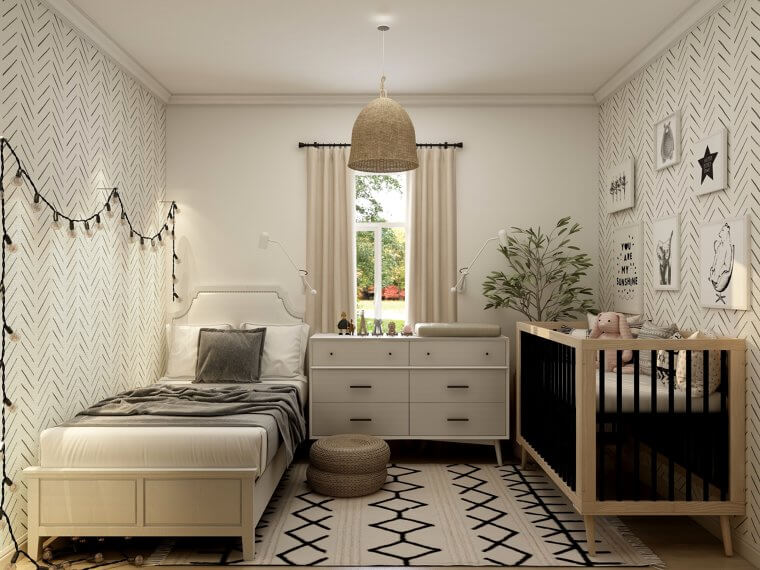 6. Newer Isn't Always Better
If you love the old, rich feel of vintage furniture, then don't be afraid to share it with your little one. The bonus of going with a vintage look is that you aren't necessarily stuck with the financial stress of buying all new furniture. Anything from flea market treasures to hand-me-downs from friends and family can help produce a rich, warm look that's sure to be cozy and warm.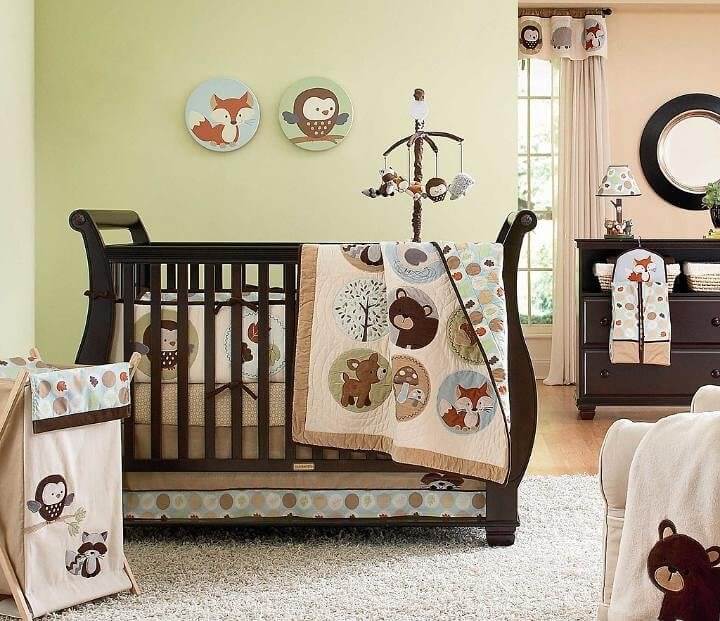 If someone in your family offers up a piece that you're in the market for, then be sure to remember that it can always be repainted if you aren't in love with its current look. Chalk paint is an excellent way to jazz up an old item while giving it a vintage feel. Make no mistake, chalk paint doesn't actually have anything to do with chalk. It's actually a water-based paint that's incredibly easy to use, emits no fumes, and is completely non-toxic.

Throughout your quest for the perfect nursery furniture, be sure to check out Craigslist as well, as it may be worth hitting up a few yard sales. These are often great places to find baby items that have simply been outgrown by other children, at a fraction of the cost.